Gut Health Benefits of PREPD's Prebiotic Resistant Starch
Feed Good Bacteria ✔ Strong Immune System ✔
Gut Health Benefits of PREPD's Prebiotic Resistant Starch
Feed Good Bacteria ✔ Strong Immune System ✔
---
Revolutionary hydration enhancers proven to aid fast recovery & boost performance.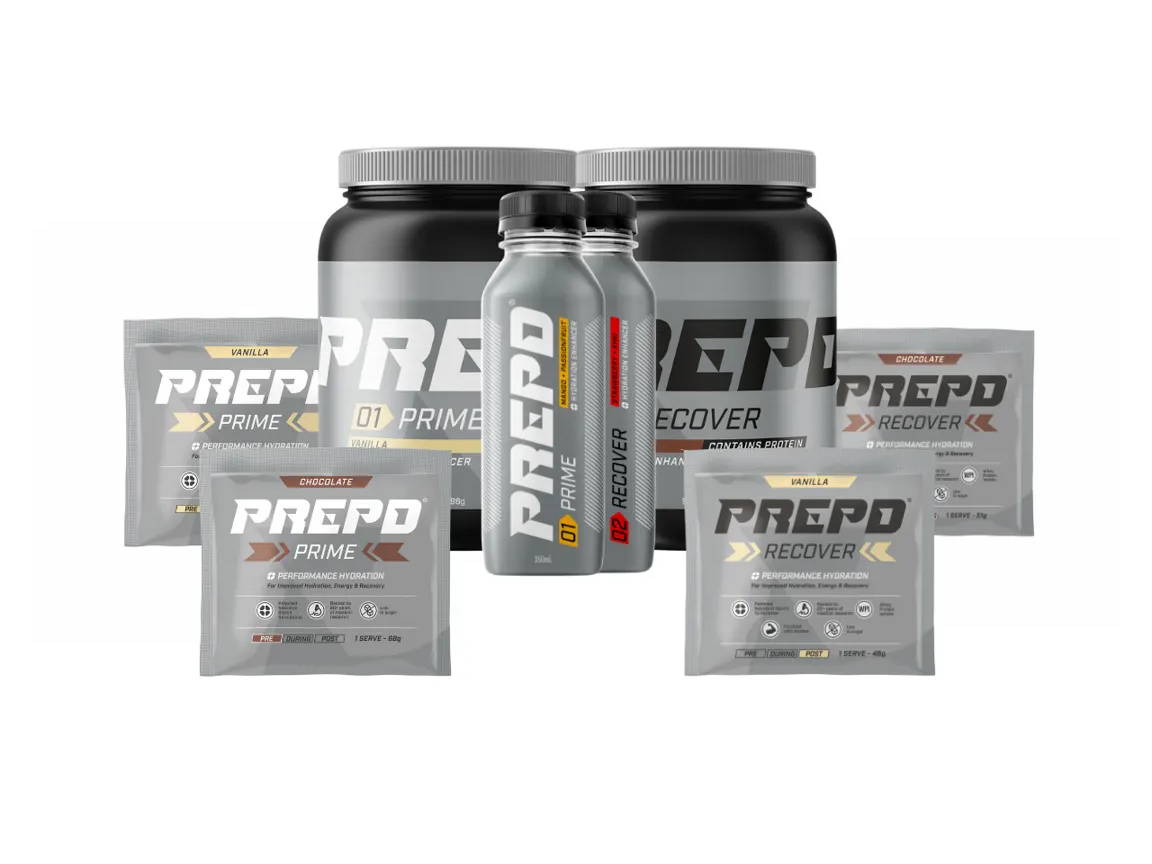 PREPD was found to reduce fluid loss by 85% in a 2014 clinical trial, with professional AFL athletes.
---
Fibre, whey protein isolate, amino acids & our hydration formula for superior recovery.
---
PREPD uses a unique Resistant Starch formula to enhance fluid absorption in the gut, which has an untapped potential to absorb up to 5L of fluid per day.
---
The PREPD Two-Step Hydration system specifically developed for enhanced hydration effectiveness before, during and after exercise.
---
We are excited to be the official sports hydration supplement partner for these well known athletes.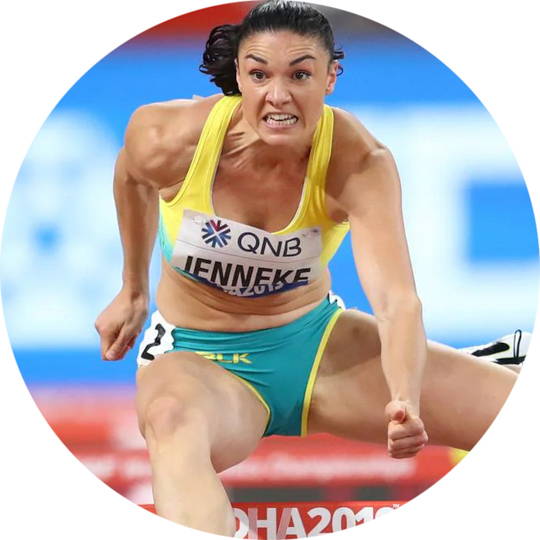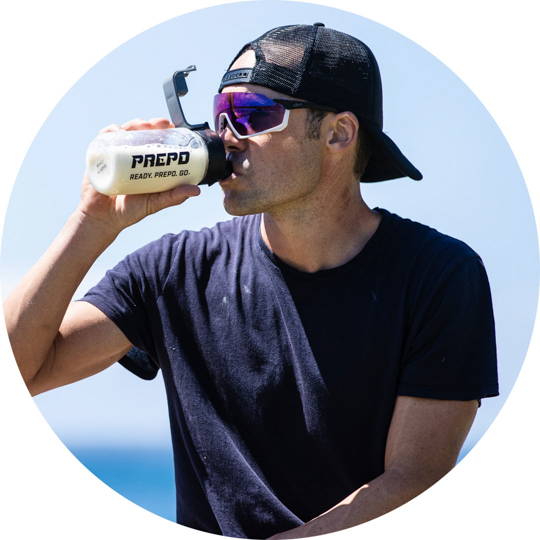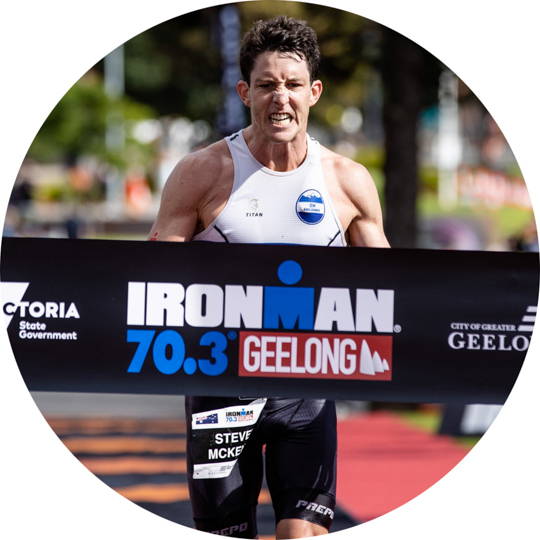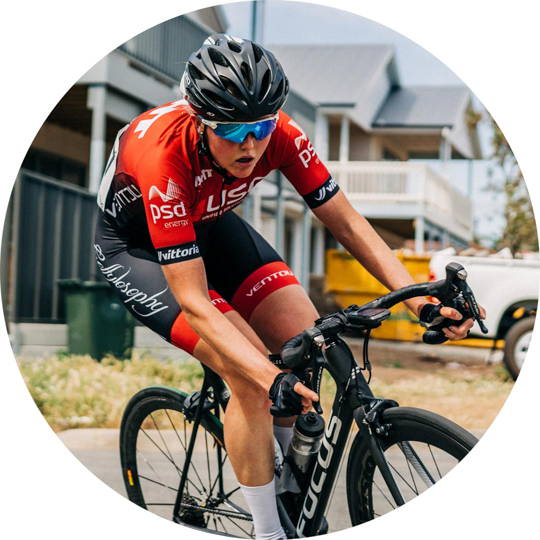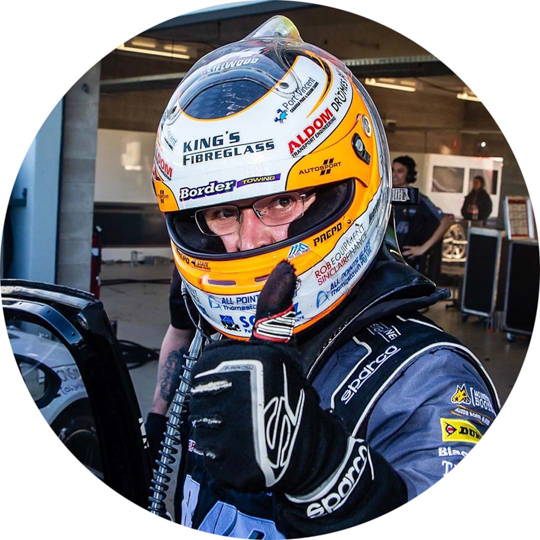 ---
Loved by 1,000s of athletes & fitness enthusiasts accross the globe...
"The benefits of consuming the PREPD Recover powder is that it contains the added protein. The added protein and leucine make it a great recovery drink as this will help with muscle repair and recovery post exercise as well as hydration. It is beneficial to have it all combined into one product as athletes don't have to drink many different products to get the same benefit."
Samantha Coppinger, Western Bulldogs Sports Dietitian
30 APR 2020
"The hydration enhancing effects of PREPD are very real and have absolutely improved my performance. I would highly recommend."
Tim Reed, Ironman World Champion
15 SEP 2020
"Given that 2% dehydration in bodyweight loss leads to decreased performance, the benefits demonstrated by PREPD clearly enhances best practice hydration and is ultimately very likely to improve athletic performance."
Anthony Meade, Accredited Sports Dietitian
06 SEP 2018
"I completed the PREPD USA Strava challenge. It's a terrific product and I'm ready to utilize it more!"
Jordan G, San Diago Customer
24 NOV 2021
"Used mine on Saturday and Sunday after hot ride days! Love them and will need to reorder! Very effective and great taste!"
Mark Beretta OAM, Seven Network
24 JAN 2022
"I have been amazed at how well I recover from my training sessions. Previously after 4 - 5 runs a week I'd end up with really tight calves and need to have a week off training. Now I am better hydrated, I recover faster and also can give more in every session. This is a game changing product and a must for your weekly routine."
Andrew Perry, CEO
22 JUL 2021
"Love the blend & taste of chocolate PREPD. Mix it with water & milk - sensational. My recovery has been amazing thanks to this product post long runs, and Monday's are no longer in agony. Must try."
Melissa Starfield, Customer
12 SEP 2021
"Besides using PREPD before weekend training rides, I found it also has a soothing effect on the stomach overnight. Anyone struggling with gut health issues should try it and see if it makes a difference."
Ken L, Customer
19 OCT 2021
PREPD is an Australian born hydration enhancer designed to increase athletic performance and recovery by incorporating the life-saving science of Resistant Starch developed by the World Health Organisation, for third-world communities.
This independent peer-reviewed study has shown that our sports focused patented Resistant Starch Formula can reduce body mass loss, through sweat, by up to 85% and increase fluid absorption by up to 39%. These astounding results mean you can consistently train harder and recover quicker, putting you on the fast track to achieving your health goals!
PREPD is designed to enhance the body's ability to absorb fluid, allowing you to perform at your peak longer and recover sooner. Consume PREPD alongside your preferred sports or electrolyte drinks and water (rather than replace them) to enhance their hydration effectiveness during and after exercise.
For the ultimate hydration boost we have created a Two-Step Hydration system:
PRIME before exercise to boost performance

RECOVER after exercise to enhance the repair of damaged tissue.
To read more about the exact science behind PREPD please visit our science page here
Designed for enhanced rehydration, PREPD Recover is hypotonic (low in sugar) and has an optimal blend of electrolytes to rapidly replenish fluids and salts. In addition, added resistant starch provides a rehydration boost in the 24 hours following exertion and should be consumed immediately after training and competition.
PREPD Recover Powder range has the additional benefits of Whey Protein Isolate and Branched Chain Amino Acids (BCAA's) to optimise muscle repair.

PREPD Prime is a performance enhancer based on ground breaking science. It is designed to deliver an optimal dose of our unique resistant starch which unlocks the gut's full hydration potential. This helps you start better hydrated and absorb fluid more effectively when you need to perform. PREPD Prime MUST be consumed 12-18 hours before a workout, training or competition to allow for gut absorption.
What is Resistant Starch...? It's fibre!
Used in all our products, our unique resistant starch formula is high in dietary fibre, resistant to digestion and acts as a prebiotic (food for good bacteria in the large intestine) for the gut. As the resistant starch is consumed by the good bacteria, a special combination of short-chain-fatty-acids are produced. Extensive medical research shows that this combination of short-chain-fatty-acids has been found to optimally promote fluid absorption in the large intestine, which has a largely untapped potential to absorb up to an extra 5L of fluid per day.
Is PREPD gluten free, lactose free or vegan friendly?
Yes, PREPD Drinks are all gluten free, lactose free. The Mango/Passionfruit flavour is also vegan friendly.
The PREPD Powder range is gluten free, however the powder is milk based, so it is not vegan friendly or lactose free.
Can Recover & Prime be taken separately?
YES!
As we understand it can be hard to coordinate our Two-Step Hydration system at times, which is why many of our customers regularly use Recover and Prime independelty of eachother to suit their needs.
Both Recover and Prime will suitably meet your recovery and perfomance needs outside of the Two-Step Hydration system. Our best selling product the Recover Powder Tub is a great option for post-workout recovery.
---